Reading News 4U: Hurricane Maria knocks out power to all of Puerto Rico, cripples other islands
Wednesday, September 20, 2017
VietPress USA
(Sept. 20th, 2017): After hurricane Harvey, then hurricane Irma, it is now hurricane Maria makes landfall to Puerto Rico and knocks out power to the whole island and lashing other islands with storm Category 3 on its path. Please read this news here and pray for people in Puerto Rico:
http://www.cnn.com/2017/09/20/americas/hurricane-maria-caribbean-islands/index.html
VietPress USA News.
www.vietpressusa.us
Video:
https://www.youtube.com/watch?v=994sGcDL2nE
oOo
Hurricane Maria knocks out power to all of Puerto Rico, cripples other islands
Updated 4:56 PM ET, Wed September 20, 2017
(CNN)Hurricane Maria's eye has left Puerto Rico, but the mammoth storm is still lashing the island with devastating winds.
Maria weakened to a Category 3 hurricane Wednesday afternoon, with winds of 115 mph. But hurricane-force gusts topping 74 mph still extend over much of Puerto Rico, the National Hurricane Center said.
Maria's brute force wiped out electricity to the entire island. "We are 100% without power," a spokesman for the Puerto Rico governor's office said Wednesday.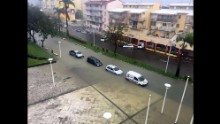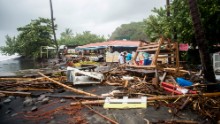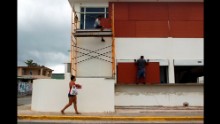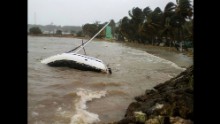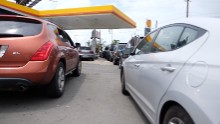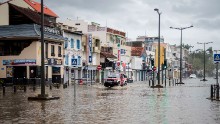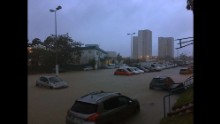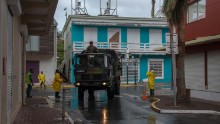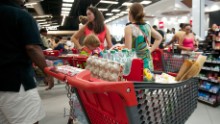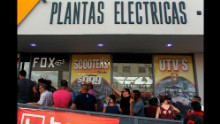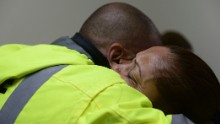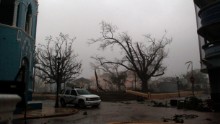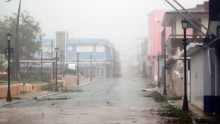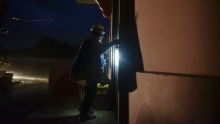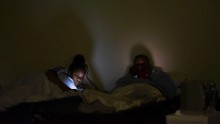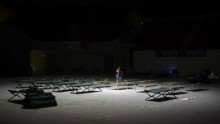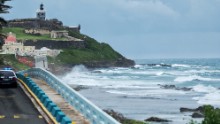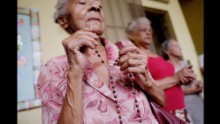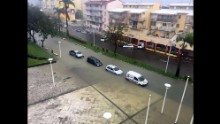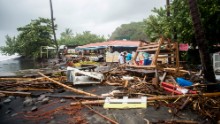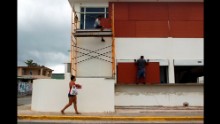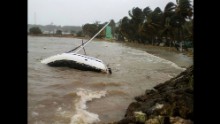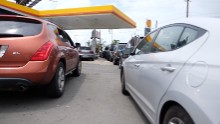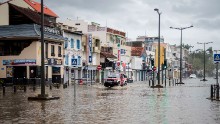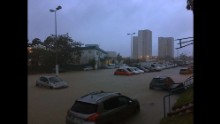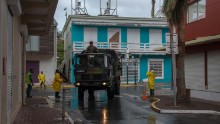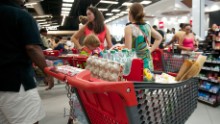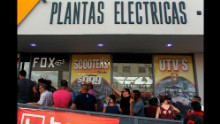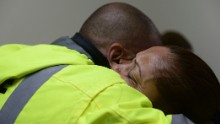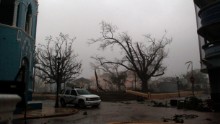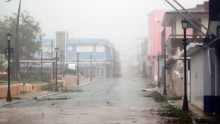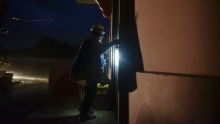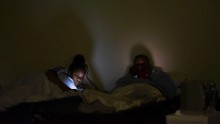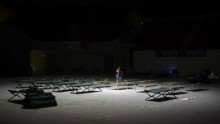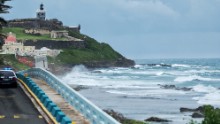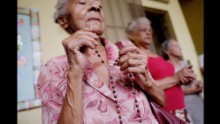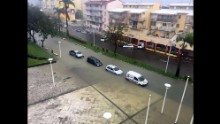 The storm also ripped trees out of the ground and caused widespread flooding.
"This is total devastation," said Carlos Mercader, a spokesman for Puerto Rico's governor. "Puerto Rico, in terms of the infrastructure, will not be the same. ... This is something of historic proportions."
A nightly curfew from 6 p.m. to 6 a.m. will take effect Wednesday evening and end Saturday morning, Puerto Rico Gov. Ricardo Rosselló announced.
Maria has already killed seven people on the Caribbean island nation of Dominica, said Gaston Browne, the Prime Minister of Antigua and Barbuda.
Maria is expected to dump a total of 12 to 18 inches of rain on Puerto Rico before barreling toward the Dominican Republic.
Puerto Rican Olympic gymnast Tommy Ramos, who's riding out the storm in the northern city of Vega Baja, posted video of gusts blowing debris in front of him.
"The house is steady," Ramos told CNN. "What scares us is the flooding."
Astriv Velez, who survived the storm inside a walk-in closet, said water was coming in through the walls of her home in Trujillo Alto, just outside San Juan.
"The wind and rain has not stopped," Velez said. "There are no trees, there is no green -- only brown."
She said she's worried about whether a dam near her home will hold up. "It will be very catastrophic if that dam breaks," she said.
Devastation in St. Croix and St. Thomas
Maria obliterated homes on several other Caribbean islands.
Aaliyah Bisamber of St. Croix shot video of Maria's annihilation of her old house, which was right next to her new home.
"I was pretty amazed the hurricane had such power to rip off half the house," she told CNN.
Murillo Melo recently moved to St. Croix from Brazil -- only to face one of the island's most catastrophic hurricanes.
"It was really scary. The floors were shaking, the walls, everything was moving and shaking," he said.
"Here on the island and on the mainland people are trying to get in contact with friends and relatives. ... People are desperate to get some news from their friends and relatives."
US Coast Guard Commandant Adm. Paul Zukunft said the damage to St. Croix is especially alarming.
"First priority is going to be saving of lives -- not just in Puerto Rico, US Virgin Islands -- I'm especially concerned with St. Croix, that was also in the path of Hurricane Maria when it was a Category 5 hurricane," Zukunft said Wednesday.
On the US Virgin Island of St. Thomas, retired New York police detective Austin Fields surveyed the damage to his home.
"My home is no longer a home," he said.
On Dominica, which Maria smashed earlier this week, the devastation is immense, a CNN crew flying over the island reported. Hundreds of homes have been visibly flattened or damaged. Many had roofs torn off.
The landscape has been stripped bare. Thousands of trees have been snapped at their base and those still standing devoid of leaves. Dominica was a lush green landscape, including rainforests, but now is brown and lifeless.
Virgin Islands and Dominican Republic under the gun
Maria's wrath is far from over. A hurricane warning is in effect for the Turks and Caicos islands, the southeastern Bahamas and parts of the Dominican Republic.
Dangerous storm surges "accompanied by large and destructive waves" will raise water levels 10 to 15 feet above normal tide levels in the hurricane warning areas of the southeastern Bahamas and the Turks and Caicos, the center said.
'First responders cannot go out there'
The hurricane slammed the US territory with such intensity, it broke two National Weather Service radars there.
Calls for rescue immediately started pouring in -- but to no avail.
Are you affected by Hurricane Maria? Text, iMessage or WhatsApp your videos, photos and stories to CNN -- but only if it's safe to do so: +1 347-322-041. Or tag your posts on Instagram, Facebook or Twitter with #CNNweather.
CNN's Christina Zdanowicz, Jaide Timm-Garcia, Deborah Bloom, David Williams,John Couwels, Brandon Miller, Euan McKirdy, Nick Paton Walsh, Sara Khan and Karan Olson contributed to this report.
oOo
Hạnh Dương
www.Vietpressusa.us
Mục Bài Viết:
Biến đổi Khí Hậu
,
BREAKING NEWS
,
Front Page
,
Reading News 4U